If you did not know, then you may have been living under a rock, but the man who played Nelson Mandela in the box office movie "Long Walk to Freedom" is also quite a big DJ/ producer in his home town London.
The actor/DJ and star of hit TV series The Wire Idris Elba is set to return to his native Hackney this month for another one of his 7 Wallace parties, and it's all taking place on June 13, at Oslo in Hackney, London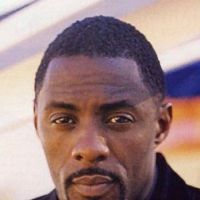 On the night, there'll be sets from 7 Wallace residents Boogie and Shax, as well as a super special secret guest to be announced nearer the time.
7 Wallace focuses on party vibes, with flavours of house, garage, hip-hop and funk all thrown into the mix. In the past, guests at Idris Elba's party have included Seth Troxler, Mark Ronson and Pete Tong.
This announcement comes just after Elba remixed Skepta's anthem 'Shutdown', which you can listen to below. Get tickets for the party here.
Idrissa Elba (born September 6, 1972) is a British television, theatre, and film actor who has starred in both British and American productions. Elba is also a DJ under the moniker/ Big Driis the Londoner, and a hip-hop soul recording artist. http://www.myspace.com/idrismusic